Alimony Attorney in Boise
Focused & Compassionate Legal Representation
Idaho courts may award alimony (also known as spousal support or maintenance) when they find that one spouse is not self-supporting. These payments may be awarded to either the wife or husband and the court considers many factors when determining if alimony should be awarded, how much should be paid, and the duration of the payments. Derek A. Pica is an alimony lawyer in Boise with nearly three decades of experience representing clients in divorce and family law cases. Our Idaho alimony lawyers can explain how Idaho law applies to your case.
Call (208) 314-1161 or contact us online for a consultation.
Types of Alimony in Idaho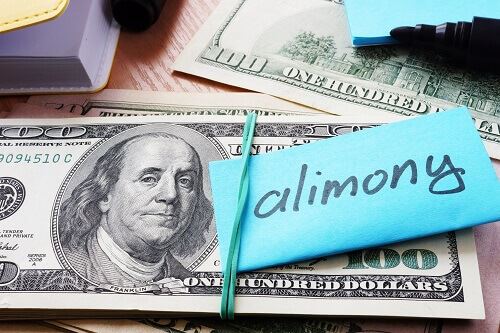 Alimony may be temporary, short-term, or long-term. Temporary alimony is awarded during the period from the time the divorce is filed until it is finalized. Short-term alimony is generally awarded when one spouse needs time to acquire training or education for employment purposes. Long-term alimony is less common and is usually awarded for long-term marriages and when a spouse has significant needs.
Our alimony lawyers in Boise can help you understand the different types of alimony and what options you have!
How Is Alimony Determined in Idaho?
When making decisions regarding alimony, the court will consider the circumstances of the spouse requesting support and the spouse that will be responsible for payments. The court considers many different factors to determine if support should be awarded and for how long, such as:
The length of the marriage
The age and health of the spouse seeking alimony
The financial resources of each spouse
Marital fault of each spouse
Time needed to acquire training or education for the receiving spouse to find employment
Our alimony attorneys in Boise can explain the law and provide an honest evaluation of your situation so you can make informed decisions. You can rely on us to offer a candid assessment of your situation and help you explore your legal options.
Call our law firm at (208) 314-1161 for a free 15-minute consultation.
The Right Choice
Experience Matters
Work Directly With An Attorney

Aggressive, Caring Representation

Nearly 3 Decades of Legal Experience

Personalized Approach