Post-Divorce Modifications Lawyer in Boise
Modifying Support & Family Law Orders in Idaho
I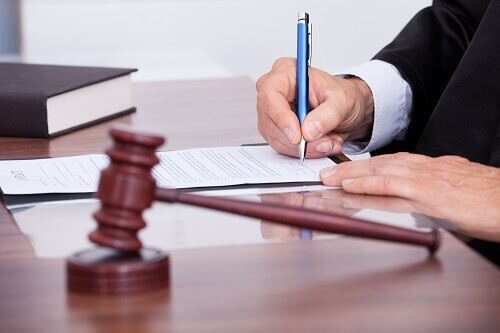 t's true that the only constant is change. Your financial situation can change. Your employer may ask you to relocate. Your child's needs may change. All of these situations require a modification to your current child support, custody, and visitation agreements. When this happens, what are your options?
If your current post-divorce setup is no longer viable, an experienced Boise modifications attorney can help you weigh various ramifications, determine the best course of action, and, ultimately, modify your existing agreements.
Derek A Pica has more than three decades of experience representing mothers and fathers in matters of family law in the state of Idaho. At Derek A. Pica, PLLC, we can give you a clear picture of your chances of successfully modifying the terms of your existing agreements. We understand that one client represents many family connections. You're always more than a transaction to us because we know these decisions will impact your everyday life. When you work toward a new plan, we'll prepare you first, make sure you're fully informed, utilize all proper legal channels, and work in a time-efficient and cost-effective manner to get you the arrangement you need.
Contact us online or call (208) 314-1161 for a free 15-minute consultation.
Reasons for Child Custody Modifications
We've worked with many individuals who desire to alter various divorce judgments, such as child custody and visitation arrangements or a child support agreement. Most of these requests are due to a parent's desire to relocate. If a parent wishes to move to another state, relocate for a job, solidify a new relationship, or simply change locations to improve his or her situation, we can handle the court petition and the changes to legal paperwork. Modification requests often come from disputes that arise between the parent with custody and the one without custody or from variations in the custodial parent's work schedule or, possibly, from the child's wishes.
As always, the courts will rule in the best interests the child. At Derek A. Pica, PLLC, we vehemently represent your interests in every proceeding, always taking your child's well-being into consideration.
Child Support Increases or Reductions
If you experience a significant change in your finances (for example, your employment was terminated or you took a job with less pay), you may request a revision to the terms of your child support agreement under Idaho law.
If you are receiving child support and your ex-spouse's financial situation has dramatically improved, you may be eligible for an increase in support.
To learn more about amending existing child support, child custody arrangements, or child visitation agreements in Boise and the surrounding areas, please consult the Boise modifications attorney at Derek A. Pica, PLLC. We will respond promptly to your inquiry.
Give us a call at (208) 314-1161 or submit an online contact form to request your free and confidential consultation.
The Right Choice
Experience Matters
Aggressive, Caring Representation

Client Focused - Results Driven

Personalized Approach

Hands-on Approach to Your Case