Boise Child Support Lawyer
Walking You through Complex Financial Issues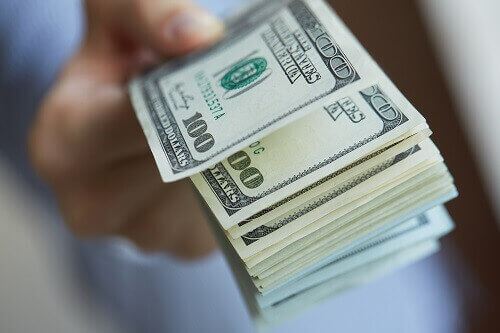 When it comes to divorce, the hardest issues always involve children, including custody decisions and child support.
The state of Idaho has established guidelines that determine child support rates. The rate usually is based on the incomes of both parents, which are verified by W-2s. The calculations, however, aren't so cut-and-dry if one parent is self-employed or earns a significant amount of non-traditional income (for example, if he or she earns a year's worth of income by opening a fireworks stand in July).
Idaho child support guidelines stipulate that parents must share the expense of childcare, health insurance, and all medical, dental, and optical expenses that aren't covered under the child's insurance.
The court decides how much the non-residential parent pays at the same time it determines division of property. Divorcing parents can always work together to design a custom child support plan and a good lawyer can help the parties reach a suitable and mutually beneficial arrangement. The Idaho courts then review the arrangement, evaluating it for fairness and its impact on the child or children, and finalize it. If two parents cannot agree on a child support arrangement, they may be represented by an attorney in court.
Is It Better To Get A Lawyer For Child Support?
It would be a good idea to hire a family lawyer to handle your child support case. By helping you in various matters, having an attorney to aid you is a good option to ensure you get the best outcome. This is particularly true if you find yourself in the middle of a divorce or custody dispute.
To learn how our Boise child support attorney can assist you with your case, contact Derek A. Pica, PLLC online or by phone at (208) 314-1161 for a free 15-minute consultation.
Fair Treatment in Child Support Matters
Derek A. Pica can make sure you receive fair treatment as child support amounts are calculated. When income is reported to the courts, certain circumstances can affect the numbers; for example, was all income reported, including income earned in a seasonal business or in the course of self-employment? If necessary, Derek A. Pica, PLLC can investigate and verify actual income, representing you each step of the way.
Child Support Modifications
In the years following a divorce, each parent's situation will naturally go through changes, especially when it comes to earnings and income. This is the reason the state of Idaho allows a parent to question the relevance of an older child support agreement. In order to do this, one parent pleads that he or she has experienced significant changes to his or her circumstances.
Discuss Your Case with a Qualified Attorney
Regardless of your situation, a seasoned Boise child support attorney will fully understand the implications of Idaho's child support guidelines and give you a true estimate of what you are entitled to receive or what you can expect to pay.
At the Boise, Idaho law offices of Derek A. Pica, PLLC, we have more than 30 years of experience helping everyday people with family law issues related to divorce, such as child support, child custody, and modification requests.
For an attorney who can honestly answer your legal questions, please contact Derek A. Pica, PLLC at (208) 314-1161 for a free consultation.
The Right Choice
Experience Matters
Aggressive, Caring Representation

Work Directly With An Attorney

Client Focused - Results Driven

Nearly 3 Decades of Legal Experience