Boise Child Custody Attorney
Serving Parents in Boise While Representing You & Your Child's Best Interests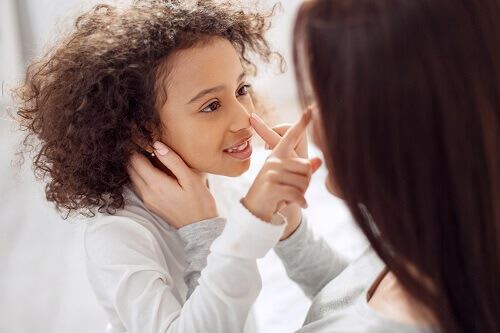 When a divorce involves children, the most difficult issues will involve making decisions about custody, visitation, and support.
You want an experienced child custody and visitation attorney in Boise to secure a viable, mutual custody agreement that is in your child's best interests.
Derek A. Pica, our child custody lawyer in Boise, works to help parents maintain healthy relationships with their children, as well as resolve issues related to fathers' rights, grandparents' rights, mothers' rights, and paternity.
Should I Hire A Lawyer For Child Custody?
You should hire a child custody lawyer with experience and a proven track record that can help you remain focused as well as doing what's best for your children. Our child custody attorney in Boise can be an essential advocate, particularly if your circumstances are difficult or involve with abuse in any manner.
Call (208) 314-1161 for a child custody attorney with extensive knowledge of the laws that govern custody battles in Idaho. You can also contact our family law firm online.
Child Custody Mediation in Boise, Idaho
Idaho law requires mediation for disputes regarding child custody and visitation.
During mediation, a neutral third party works with both parents to create an agreement that benefits everyone. It is important to note that the mediator will make recommendations and work with you to come to an amicable resolution but they will not render decisions.
A mediator can help to:
Identify the mutual wishes of the parents
Determine the wishes of the child
Consider parental stability
Evaluate the home environments of each parent
The process of mediation is effective in helping divorcing couples work toward a mutually agreeable resolution.
Our Boise child custody lawyer in will explain what to expect, help identify your goals, and coach you on how to reach them.
Our family law lawyers use our more than two decades of experience to discern if the agreement proposed in mediation is a beneficial option for each client's situation.
How To Get Full Custody In Idaho
At Derek A. Pica, PLLC, we understand the emotional significance of seeking full custody of your child in Idaho. To increase your chances of obtaining full custody, it is crucial to have the guidance and support of an experienced child custody attorney and to do the following:
Focus on the best interests of your child.
Be prepared to explain in detail why joint custody will not work for your child in your specific circumstances.
Collect evidence that supports your claim. This may include witness statements, court records, or any other information that may back up your position.
After you have spoken with a qualified attorney about your custody case, you may move forward. If you have a positive relationship with your spouse, then you may speak to them about it first, however, if you cannot agree, then you must file a motion for custody. After it is filed, you must serve the other party with a copy of the motion along with your evidence. After the other parent is served, you must attend the hearing. Both sides will be heard by the court and the judge will make a final decision. The judge will make a final decision and will ultimately side with which option is in the best interests of your child.
Some factors that impact a child's best interest include:
The child's preference
Each parent's wishes for custody
The child's relationship with each parent and their siblings, if they have any
Each parent's physical and mental health
Each parent's ability to meet the needs of the child
Each parents history of domestic violence
If you're seeking full custody in Idaho, contact Derek A. Pica, PLLC for a free 15-minute case evaluation. Our experienced child custody lawyer is dedicated to providing the support and legal representation you need to achieve the best possible outcome for your custody case.
Our Boise Custody Attorneys Help Create Better Parenting Plans
Our attorneys evaluate parenting plans and consider how location, holidays, vacations, and other scenarios may impact the lives of your children.
Our child custody attorneys work to help Boise-based parents and grandparents maintain relationships with children living in other states and develop innovative solutions for unique and complicated situations.
The court will ultimately make decisions based on the child's best interests.
Our Boise attorney provides superior legal counsel to guide you through the custody process.
The Right Choice
Experience Matters
Client Focused - Results Driven

Aggressive, Caring Representation

Nearly 3 Decades of Legal Experience

Work Directly With An Attorney