Boise Adoption Attorney
Helping Families Grow Through Adoption
Adopting a child is an exciting time, but the legal process of adopting a new member into your family or adopting a stepchild can be confusing. An experienced adoption lawyer in Boise can help guide you and make the process less stressful. At Derek A. Pica, PLLC, our Boise adoption lawyer offers experienced and compassionate representation to help make the legal process as efficient as possible.
For more information about adoption law, call (208) 314-1161 or contact Derek A. Pica, PLLC online for a free consultation.
Representation for All Types of Adoptions in Idaho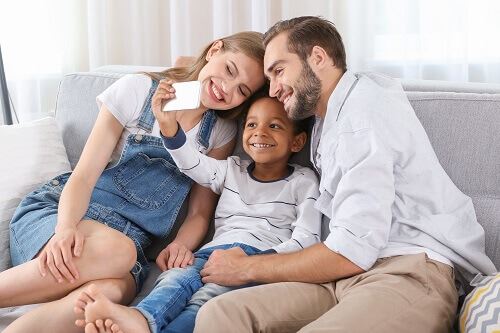 The laws and procedures vary depending on the type of adoption. There are different laws and regulations for stepparent adoptions, family adoption, private adoptions, and adoptions of children from other states or other countries. For this reason, it is important to seek the advice of a knowledgeable Boise adoption attorney to ensure that you meet all legal requirements.
The family law team at Derek A. Pica, PLLC can walk you through the complexities of the adoption process.
We provide representation and counsel for all types of adoptions, including:
Parental placement adoption
Independent and agency adoption
Stepparent adoption
Interstate adoption
International adoption
Our adoption lawyers in Boise can answer your questions regarding the rights of the biological parents and grandparents after an adoption, such as what will happen if biological parents change their minds, and the legal processes of both domestic and international adoptions. Each situation is unique and we provide reliable advice and legal representation to meet your specific needs.
Well-Informed in Federal & Idaho Adoption Law
Federal and state laws governing adoption have evolved and changed many times over the years. Our adoption attorney in Boise fully understands all current adoption laws and helps clients adopt children, stepchildren, and grandchildren. Our Boise adoption lawyer can make sure all necessary paperwork is correctly filed while helping you understand all current laws and regulations and how they apply to your situation. Our adoption attorneys in Boise can also appear with you in court proceedings.
Contact us online or call us at(208) 314-1161 to discuss your options with a Boise family law lawyer.
The Right Choice
Experience Matters
Client Focused - Results Driven

Work Directly With An Attorney

Personalized Approach

Aggressive, Caring Representation